Profile
Display Attributes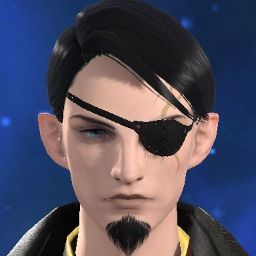 Race/Clan/Gender
Elezen
Duskwight / ♂
Nameday
32nd Sun of the 6th Umbral Moon
Guardian
Rhalgr, the Destroyer
Grand Company
Maelstrom / Storm Captain
Attributes
| | |
| --- | --- |
| Strength | 331 |
| Dexterity | 2779 |
| Vitality | 2877 |
| Intelligence | 315 |
| Mind | 332 |
Offensive Properties
| | |
| --- | --- |
| Critical Hit Rate | 1950 |
| Determination | 1405 |
| Direct Hit Rate | 1723 |
Defensive Properties
| | |
| --- | --- |
| Defense | 2558 |
| Magic Defense | 2558 |
Physical Properties
| | |
| --- | --- |
| Attack Power | 2779 |
| Skill Speed | 744 |
Mental Properties
| | |
| --- | --- |
| Attack Magic Potency | 315 |
| Healing Magic Potency | 332 |
| Spell Speed | 400 |
Role
LEVEL 90
Character Profile
Edgar Xerxes de Angouleaux was the Lord High Executioner of his country of Lesauveur, which he earned through his reputation for his accuracy with his weapon and beheading his opponents with a single swing in battle. He served his King with honor and performed his grisly duties with pride.

When his deadly abilities with his axe & sword were discovered by the Scions of the Seventh Dawn, he was lured to use his blades for a more noble purpose and defend Eorzea against the evil hordes that soon fell upon it. He had soon gained fame for his slaying of many Primals and defeating every enemy that stood in his way.

During his adventures he gained many friends and eventually met Daisy Silvermoon of Portriche. They soon fell in love, got married and have been fighting along side each other ever since. His other companions include Azurath Zinthos & Ena Raejis, who he is bounded by blood. Other close friends include Godmachine Alighieri & Drgrlfrnd Plutone, who he met through his future wife, Daisy. They are a tight group and will be fighting along one another until there is nothing left to fight.