Profile
Display Attributes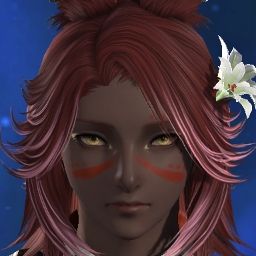 Race/Clan/Gender
Hrothgar
Helions / ♂
Nameday
7th Sun of the 3rd Umbral Moon
Guardian
Nald'thal, the Traders
Grand Company
Maelstrom / Second Storm Lieutenant
Attributes
| | |
| --- | --- |
| Strength | 211 |
| Dexterity | 724 |
| Vitality | 742 |
| Intelligence | 171 |
| Mind | 188 |
Offensive Properties
| | |
| --- | --- |
| Critical Hit Rate | 496 |
| Determination | 389 |
| Direct Hit Rate | 613 |
Defensive Properties
| | |
| --- | --- |
| Defense | 551 |
| Magic Defense | 551 |
Physical Properties
| | |
| --- | --- |
| Attack Power | 724 |
| Skill Speed | 479 |
Mental Properties
| | |
| --- | --- |
| Attack Magic Potency | 171 |
| Healing Magic Potency | 188 |
| Spell Speed | 354 |
Role
LEVEL 60
Character Profile
Hi! I'm a player from GaiaDC. Yes, I'm Japanese, as you think.

Honestly, I'm not good at English.

But I thought it would be fun to play in PrimalDC too, so here I am!

I'm going to enjoy the second MSQ. Nice to meet you in Eorzea! XD

Thx reading.