Profile
Display Attributes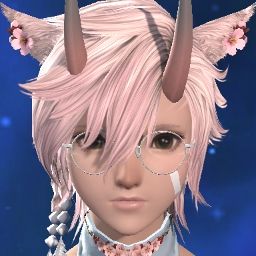 Race/Clan/Gender
Viera
Veena / ♀
Nameday
23rd Sun of the 3rd Umbral Moon
Guardian
Nophica, the Matron
Grand Company
Immortal Flames / Flame Captain
Attributes
| | |
| --- | --- |
| Strength | 305 |
| Dexterity | 3290 |
| Vitality | 3560 |
| Intelligence | 292 |
| Mind | 274 |
Offensive Properties
| | |
| --- | --- |
| Critical Hit Rate | 1807 |
| Determination | 1225 |
| Direct Hit Rate | 1412 |
Defensive Properties
| | |
| --- | --- |
| Defense | 3186 |
| Magic Defense | 3186 |
Physical Properties
| | |
| --- | --- |
| Attack Power | 3290 |
| Skill Speed | 1285 |
Mental Properties
| | |
| --- | --- |
| Attack Magic Potency | 292 |
| Healing Magic Potency | 274 |
| Spell Speed | 380 |
Role
LEVEL 80
Character Profile
A victim of the war, her parents were killed while she was still young. A kind Elezen couple adopted her, and she spent most of her life in
Gridania
. She had a gift for healing, and so chose to be a
White Mage
.
Lunaerith (pronounced
Lun'aerith
) loves being a
Scholar
the most, and adores her fairy companion. Her chicken horse (known to normal people as
Chocobo
) is called Ardyn and its totally not so she can say "I'm gonna ride Ardyn", nuh uh, totally not!
She loves collecting every type of clothes and that's pretty much her only purpose in life. Kind and pure (so pure) she does her best to let people know the mechanics of dungeons. More than often resulting in her death while she's talking.
Such is the life of Luna.