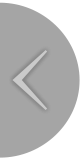 The conference held at Falcon's Nest was intended to celebrate the reconciliation between man and dragon. But the lingering shade of Nidhogg, clad in the flesh of the Azure Dragoon, marked the occasion by spilling the blood of his own kind─a timely atrocity to remind the children of Ishgard that the conflict was far from over. In those twilight hours Nidhogg cried out for vengeance, and his brethren raised their voices for the final chorus of the Dragonsong War.
See more details.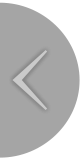 Inspector's Log: As invigorating as my sojourn in the skies above was, full glad I am to be back on terra firma. Of course, the landing left much to be desired─as did my father's overzealous efforts to pluck me from the snow─but in painful circumstance did we enjoy encounters serendipitous and strange. A good and true Gentle Dead Man, far removed from the sands of Ul'dah, and Gigi, a precocious young lad seemingly bereft of all memories. Some might dismiss these events as the mere whims of fate, but I say, if these be not the beginnings of a spectacular case, then my name is not Hildibrand Helidor Maximilian Manderville!
See more details.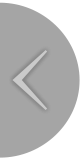 Sephirot, the Fiend, first of the Warring Triad to awaken, fell to the combined might of the Scions of the Seventh Dawn. However, these gods of eld are not the only threat with which you and yours must contend, for the Garlean Empire and her loyal servant, Regula van Hydrus, still seek to harness primal powers. Should they be allowed to succeed, the fate of this very star may be forever changed...
See more details.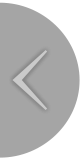 Those who frequent one of Eorzea's many crowded pubs may have heard tell of a certain master thief, in whose long and illustrious career were left countless collectors cursing the gods for their misfortune. Amusing as the stories often are, most dismiss them as cautionary tales, mere parables against material greed. But if there is a kernel of truth in them─if indeed there was a thief who filled an ancient aquapolis with unimaginable wealth─then perhaps the map you hold will lead you there...
See more details.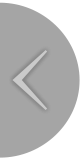 In the subterranean city of Gelmorra, deep within a forgotten corner of Issom-Har, stout-hearted explorers have uncovered the entrance to a labyrinthine dungeon. Those who set foot inside its maddening halls find their vigor drained by an irresistible fog of innervation, and repeated excursions have failed to map its seemingly inconstant architecture. After hearing chilling accounts of spectral denizens, locals took to whispering of a "Palace of the Dead," and the Wood Wailers now seek the assistance of adventurers in laying bare its haunted secrets...
See more details.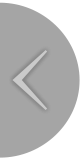 The great steps which marked a journey's beginning shall now mark its end as the Warrior of Light enters into a final confrontation with the great wyrm Nidhogg. Steel will clash against fang and furious flames. But when the dust settles, only the victor will decide the fate of man, dragon, and the broken bonds that once united them.
See more details.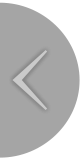 Under the influence of the lesser moon Dalamud, Nael van Darnus, legatus of the VIIth Legion, sought out and unearthed Allagan ruins in the eastern highlands of Coerthas. Aided by the knowledge contained therein, he raised the very earth unto the heavens, and from this lofty perch did the White Raven nearly orchestrate the destruction of Eorzea.

The remnants of that mad plan still litter the frozen highlands, as well as other ancient artifacts now laid bare. Though the powers that be are in agreement that Nael's data must be secured, they remain divided on the subject of how best to administer the region, which has prompted them to invoke the same laws which transformed Carteneau and Seal Rock into a battlefield. Where words fail, weapons speak.
See more details.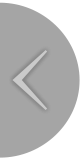 Deep in the Yafaem Saltmoor lie the ruins of the fabled city of Mhach─a civilization of the Fifth Astral Era whose prosperity was built upon unparalleled magicks of destruction. It is to this ancient edifice, and its vaults of occult secrets, that you and the Redbills plan your next foray.
See more details.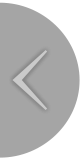 Majestic and forgotten, its existence unrecorded in the annals of man, a palace rests atop the clouds in the farthest reaches of the Churning Mists. This skyborne splendor was once home to Ratatoskr, brood-sister to Hraesvelgr and Nidhogg, until the treachery of mortals ensured that its stones would never again ring under the she-wyrm's talons. The dragons named it "Sohr Khai," a grieving apology for their failure to avert her fate, and they watched with infinite sadness as Ratatoskr's empty roost was overrun by bird and beast.
See more details.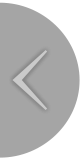 To the chagrin of countless treasure hunters, the golden coffer of the legendary Mistbeard was not to be found on Hullbreaker Isle. And so like the mists which had withdrawn to reveal the isle did those ambitious souls depart to seek fame and fortune elsewhere, allowing Eynzhar Slafyrsyn to quietly petition Admiral Merlwyb for permission to repurpose it as a training ground for Maelstrom recruits.

The storm marshal would have you be the first to brave this gauntlet, that you might pit yourself against the isle's fearsome fauna and the Maelstrom's elite, and in so doing rouse their spirits. Will you give the storm officers a beating they will not soon forget, or will they stand triumphant at the last and shout that they have bested the Warrior of Light?
See more details.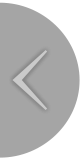 Though it is only a matter of time before the anima fully develops, Ardashir believes he can hasten the process. To that end, he voyages to Idyllshire in search of an acquaintance, one Ulan. A fellow researcher and enthusiast of all creatures arcane, she has devoted her life to their study and methods by which they can be enhanced. Could her work be the key to unlocking the anima's potential?
See more details.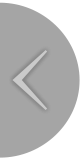 In ages past, Zenith stood proudly in the Churning Mists as a testament to the bond between man and dragon. Alas, this once great sanctuary now lies in ruin. Though its remains are lost to the wilds, the moogles who call this land home would fulfill an age-old pact with Hraesvelgr to see the great wyrm's home restored to its former glory.
See more details.



Select optimal gear from your Armoury Chest for any class or job with the simple press of a button!
An invaluable new tool for both newcomers and veterans alike.

See more details.


Players can now be matched automatically with other players to challenge the hardest encounters Eorzea has to offer. Including options to match with other experienced players or practice groups, finding comrades-in-arms has never been easier.
See more details.


No outfit is complete without the right hairstyle, and a new fashion craze is sweeping Eorzea! Enjoy a new selection of dashing hairstyles that give both men and women a bold yet beautiful look.
See more details.


Ready your sewing needles and hammers for a new set of recipes to create crafter and gatherer gear!
See more details.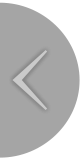 Take flight over the snowy peaks of Coerthas, or take a romantic trip through night skies on a mount made for two.
See more details.


A lively assortment of new minions have made their way to Eorzea. From primals to prominent characters, these mini-caricatures are the perfect companions for your journey.
See more details.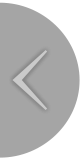 With a wink and a smile, or perhaps even a merry moogle dance, these new emotes will add a touch of whimsy to your character.
See more details.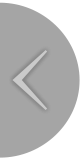 Tired of crouching over flower beds in the hot sun? With flowerpots you can use seeds and soil inside your estate to create beautiful new décor. The new oldrose flowers can even bloom in a number of different colors!

Whether you're decorating a room or even your hair, you can't go wrong with this new assortment of floral furnishings.
See more details.