The FFXIV Limited Edition Panasonic SoundSlayer Gaming Speaker is Now Available!
Enjoy the sounds of FFXIV to their fullest while also showcasing your fandom with the new limited-edition Panasonic SoundSlayer gaming speaker! The FFXIV Sound Design team partnered with Panasonic to expertly craft three distinct game modes: RPG, FPS, and Voice. The three modes create an experience filled with intensity, tension, and reality. The RPG mode is ideal for FFXIV as it was personally designed by Sound Director Masayoshi Soken to enhance your gaming experience. This limited-edition gaming speaker includes a collaborative custom design featuring the illustrative logo artwork drawn by Yoshitaka Amano!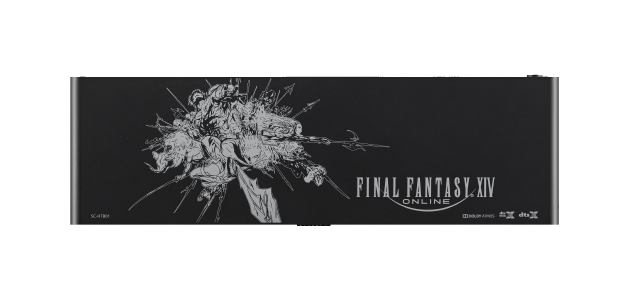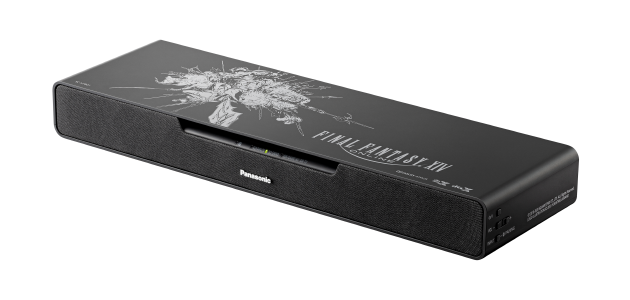 The Panasonic SoundSlayer features a compact and integrated design, and a 2.1 channel 3-way speaker system with built-in subwoofer. Enjoy games by simply placing the speaker in front of a PC monitor or TV without obstructing your view.

Quantities are limited, so be sure to order your speaker today!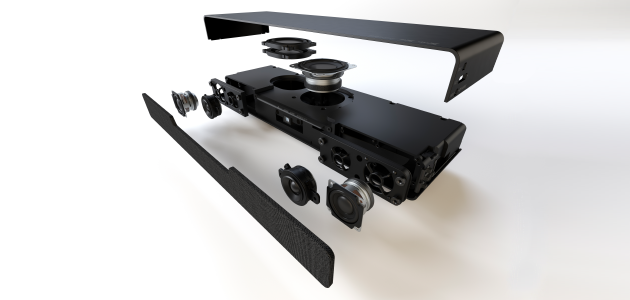 At CES 2021, it was announced the SoundSlayer Gaming Speaker has been named as a CES® 2021 Innovation Awards Honoree in the Headphones & Personal Audio category.
Panasonic SoundSlayer Gaming Speaker
DOLBY ATMOS-POWERED IMMERSIVE SOUND: Powerful & realistic 3D sound experience features revolutionary Dolby Atmos technology and DTX; individual sounds move all around you, delivering astonishingly realistic detail and depth.
DESIGNED FOR GAMERS, BY GAMERS: Panasonic partnered with the FINAL FANTASY XIV Sound team to design a breakthrough three-dimensional audio experience that fills your environment, with sounds heard even overhead and behind you.
DEDICATED MODES FOR THE GAMES YOU PLAY: Three modes—RPG (Role-Playing Gamer), FPS (First Person Shooter) or Voice Mode (adventure games with a lot of dialogue)—optimize the sound for intensity and realism across every gaming genre.
IMMERSIVE MUSIC AND MOVIES: Dolby Atmos is reinventing the way all sound is experienced; giving you a whole-body connection to music, movies and games, with dimensional dialogue, ambient music and environmental sound.
INDUSTRY-LEADING TECHNOLOGY: 2.1 channel 3-way speaker system with 4K HDR passthrough for zero loss in image quality. Supports DTSX/DTSX virtual, adding spatial and temporal metadata to position audio objects in space and move them around freely.
The standard edition Panasonic SoundSlayer gaming speaker, with features co-developed by the FINAL FANTASY XIV Sound Design team, is also available for purchase.