Announcing a Fan Gathering in Helsinki!

We are happy to announce that we will be holding a Fan Gathering on Saturday April 28 in Helsinki, Finland! This is your chance to meet like-minded adventurers and FC friends over drinks and snacks in the heart of Helsinki. Places are limited, so be sure to reserve your seat now!

Lakukisu and Kaposhipi will be your hosts and they look forward to spending a memorable #FFXIVFanGathering evening with you! There will be drinks, snacks and, of course, a raffle with great prizes!
When?
Saturday, April 28, 2018 from 18:00 to 23:00 (EEST)!
Where?
The event will be held at the Thirsty Scholar at Fabianinkatu 37, 00170 Helsinki.
It's just a short walk away from the central railway station or the University of Helsinki metro station.
What to Expect?
Meet up with FC friends and other like-minded FFXIV players!

At least 2x drinks on us!

*



Free finger food!

A raffle with great prizes!

*Limited number of drink vouchers available. Every registered attendee will be handed 2x vouchers on arrival, while supplies last.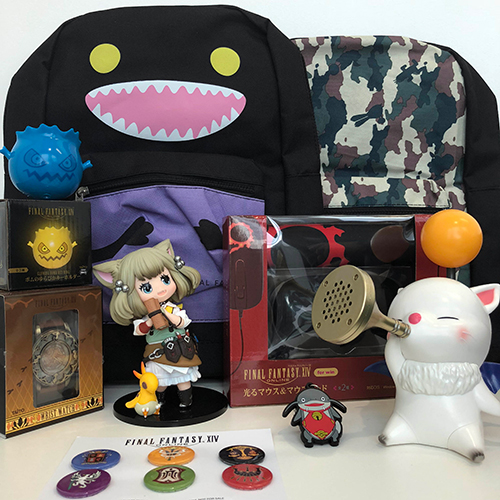 *Prizes subject to change.
How Do I Register?
We have 100 seats available for this Fan Gathering. To register, please send an email to:


Your email needs to contain the following information:
Full name
Date of birth
If you'd like to bring an additional guest

Full name of your additional guest
Date of birth of your additional guest
If you do not feel comfortable sending the email in English, you can send it alternatively in Finnish.

We will select the first 50 attendees on a first come first serve basis. The remaining 50 slots will be raffled between all of those who showed their interest by sending an email to the email address above by April 11th.

Successful applicants will be contacted via email (by April 13th at the latest) to confirm their attendance.

We will announce on the @FF_XIV_EN Twitter account once the confirmation emails have been sent.

Please note that the event will only be open to attendees that are over 18 years of age on the day of the event. Attendees may be required to present a photographic ID to enter the venue.