Join us for Duty Commenced on 17 February!

The next episode of Duty Commenced, the North American Community team's live show, is set for Friday, 17 February. The team, along with special guest Curiousjoi, will be paying a visit to Mount Ordeals to battle Rubicante where they plan to turn up the heat by challenging the Extreme version. As always, there will be a showcase of the latest entries for Community Commendations and giveaways!
Who
Special Guest
Aya "Sicycre" Montoya
Danielle "Okieeomi" Grafft
When
Friday, 17 February 2023 at 23:00 (GMT)
Saturday, 18 February 2023 at 10:00 (AEDT)

Where
The official FINAL FANTASY XIV Twitch Channel
The Community team will be playing live from the Primal Data Center on the Excalibur World!
Giveaways
Tune in for a chance to win one of the following:
One of five Sparkling Globes: Fat Cat Figurine (Valentione's Day version)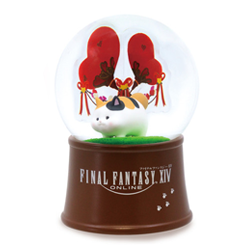 See the official rules for eligibility requirements.
Community Commendations

The FINAL FANTASY XIV community is full of talented content creators and artists of every medium, and we're constantly impressed and inspired by the works we see shared across social media. Are you one of these talented creators? Would you like to see your work featured on an official FINAL FANTASY XIV channel? Now's your chance!
We'll be gathering submissions on the official forum and on Twitter, so be sure to read over the full details and submit your entry!