THE PRIMALS – Beyond the Shadow Album Releases 25 May!
Presenting the newest album from THE PRIMALS, the official FINAL FANTASY XIV band led by Sound Director Masayoshi Soken! Their new album features a selection of exhilarating arrangements of songs from the Endwalker expansion!
THE PRIMALS - Beyond the Shadow
Release Date
Wednesday, 25 May, 2022
Songs
Close in the Distance
Hic Svnt Leones
Flow Together
The Nautilus Knoweth (Acoustic Version)
* Tracks are subject to change.
Purchase Bonus
Backstage Pass-style sticker
Customers who purchase "THE PRIMALS - Beyond the Shadow" on the Square Enix Store will receive a free Backstage Pass-style sticker while supplies last!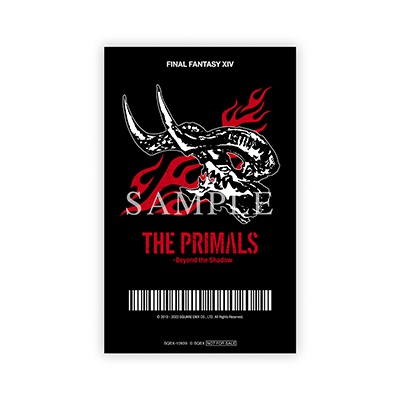 Visit the Square Enix Store to pre-order your copy.