Announcing the Fender® x FINAL FANTASY XIV Collaboration!

Fender, an American icon instrument maker, is celebrating their 75th anniversary and will be holding a special collaboration with FFXIV!

We're planning various collaborative works ranging from developing a real-life electric guitar, adding a new instrument for bard's Performance mode, and a new indoor furnishing.
FINAL FANTASY XIV Stratocaster® Product Outline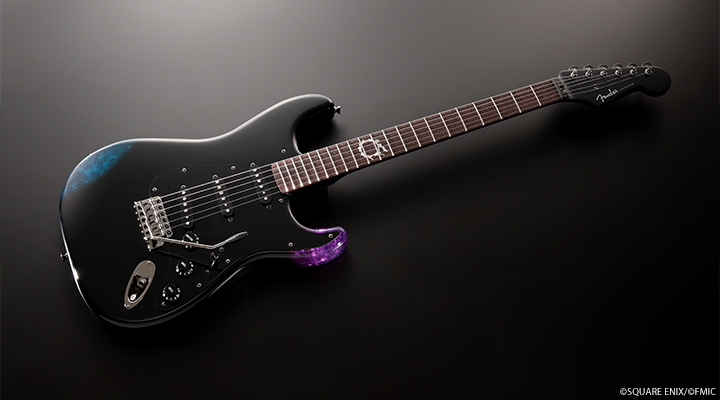 Product
FINAL FANTASY XIV Stratocaster®
Includes
A vintage-style hard case featuring the FFXIV logo
An original certificate with FFXIV illustration card
Price
$3,499.99 USD 
Pre-order Schedule
Fender will begin to take pre-orders for the Americas, EMEA and Australia in late 2021 and ship in early 2022.
Patch 5.55 Performance Mode Update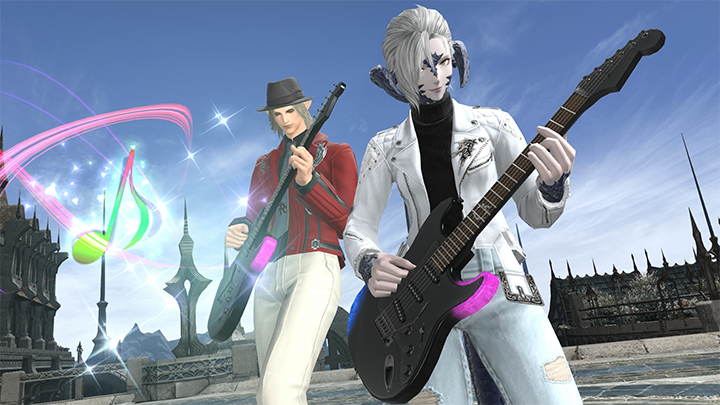 Patch 5.55, scheduled for Tuesday, May 25, will introduce the new electric guitar instrument to bard's Performance mode. Adventurers across the realm will be able to jam in-game using the FINAL FANTASY XIV Stratocaster®!

The in-game electric guitar will feature the ability to switch between clean and distorted tones and players can also enjoy special performance features for the guitar including pick slide and mute effects.

Furnishing: Aetherolectric Guitar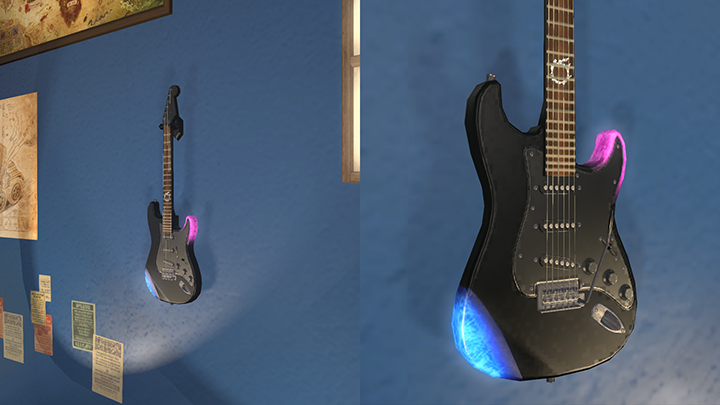 The Aetherolectric Guitar, a new furnishing designed after the FINAL FANTASY XIV version of the Stratocaster®, will be available to purchase in the Manderville Gold Saucer using MGP. Hang it up to add a dash of rock 'n' roll to your pad!

* FENDER and STRATOCASTER are trademarks of Fender Musical Instruments Corporation and/or its affiliates, registered in the U.S. and other countries.