Exclusive Merchandise Pre-purchases for Fan Fest Ticket Holders!

We're very excited to announce the list of merchandise that will be available at the European Fan Festival in Frankfurt! We have also prepared a special pre-purchase page exclusive to our Fan Fest ticket holders! Secure your items ahead of time and save on delivery fees!

All Fan Fest attendees will be able to get their hands on a wide range of amazing items, from the full FFXIV discography to the majestic Odin figure and our favourite delivery Moogle!

We also have some fabulous brand new items that will premiere in Frankfurt:

The super cute FINAL FANTASY XIV Mascot Figure <Seated Nanamo> – FIRST AT FAN FEST


Behemoth Plush (with in game item code) – FIRST AT FAN FEST


The Behemoth Plush comes with an in-game item code to unlock a special housing decoration.
We will also have some fabulous apparel designed especially for the event!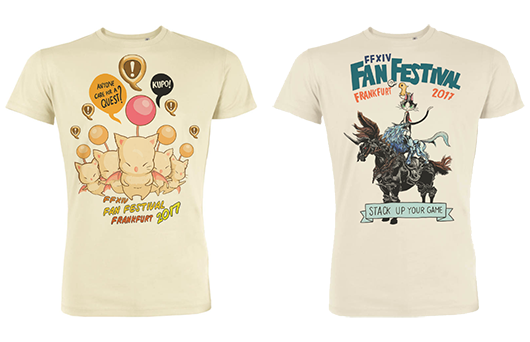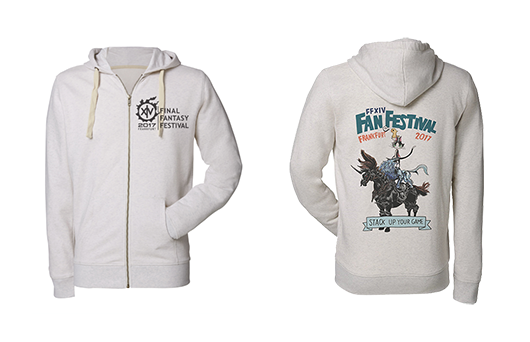 That's only a preview of what we have in store, we will have so much more on offer!
I have a Fan Fest ticket, but how can I order?
As a ticket holder, you will have received a unique code via email which will be needed to complete your purchase. This code can only be used for one transaction and will become inactive after use. Make sure to plan before you buy!
Note: If you purchased tickets on behalf of someone else using a single e-mail address, you will receive multiple e-mails containing a unique code in each.
If you want to plan ahead or simply browse through the selection of items, don't waste a minute and head over to the pre-purchase special page! Fan Festival ticket holders can purchase their items and simply pick them up during the event!

Head over to the special merchandise page to start shopping!
(http://sqex.to/9DA)