Ankündigung der Fender® x FINAL FANTASY XIV Kollaboration!

Fender, der berühmte, amerikanische Gitarrenhersteller, feiert sein 75. Jubiläum und kollaboriert zu diesem Anlass mit FFXIV!

Wir planen verschiedene Kollaborationen, von der Entwicklung einer echten E-Gitarre bis zum Hinzufügen neuer Instrumente für die Bardenkompositionen sowie neuen Einrichtungsgegenständen.

FINAL FANTASY XIV Stratocaster® Produktumfang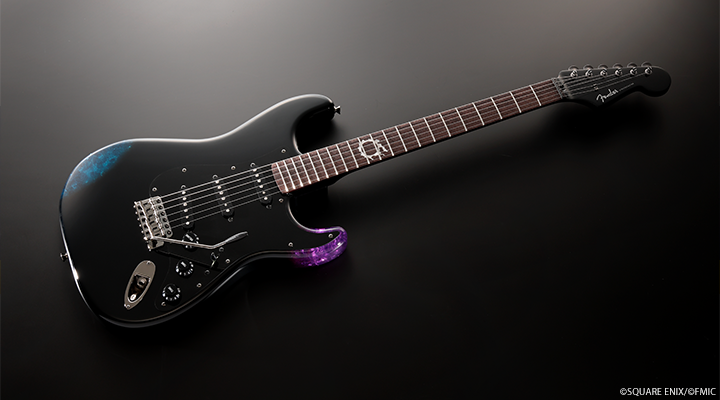 Produkt
FINAL FANTASY XIV Stratocaster®
Inklusive
Einem Hardcase im Vintage-Style mit dem FFXIV-Logo
Einem Echtheitszertifikat mit einer Karte mit FFXIV-Illustration
Unverbindliche Preisempfehlung
3.499,00 € 
Zeitraum für die Vorbestellung
Fender wird Vorbestellungen aus Amerika, dem EMEA-Raum und Australien gegen Ende 2021 annehmen und im Frühjahr 2022 ausliefern.
Patch 5.55 Neuerungen für die Bardenkomposition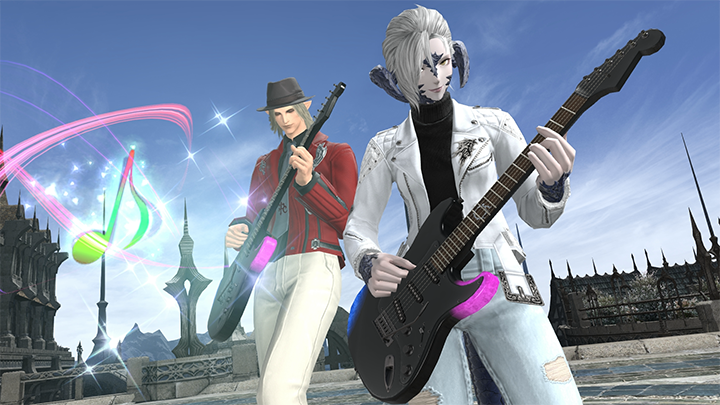 Mit der für Dienstag, den 25. Mai geplanten Veröffentlichung von Patch 5.55 wird auch eine neue E-Gitarre zur Bardenkomposition hinzugefügt. Abenteurer in ganz Eorzea können dann gemeinsam im Spiel mit der FINAL FANTASY XIV Stratocaster® abrocken!

Im Spiel wird die E-Gitarre die Möglichkeit bieten, zwischen verzerrtem und unverzerrtem Sound zu wechseln. Spieler dürfen sich außerdem auf besondere Funktionen wie dem Pick Scratch und gedämpften Effekten freue.
Einrichtungsgegenstand: Magitek-E-Gitarre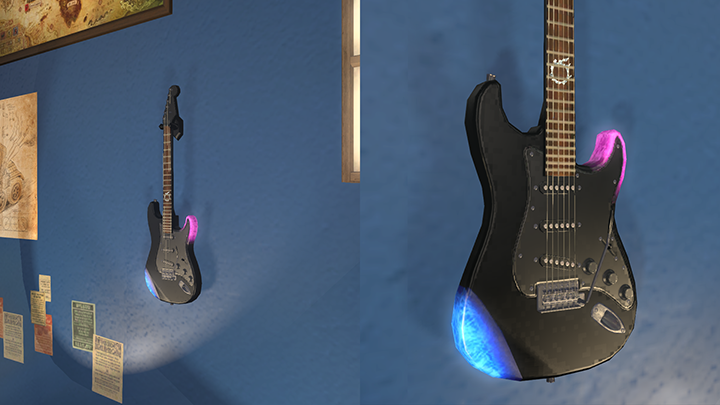 Die Magitek-E-Gitarre ist ein neuer Einrichtungsgegenstand, der nach der Vorlage der FINAL FANTASY XIV Stratocaster® entworfen wurde und im Gold Saucer mit MGP erworben werden kann. Hängt sie an eure Wand, um ein bisschen mehr Rock 'n' Roll ins Haus zu bringen!

* FENDER and STRATOCASTER are trademarks of Fender Musical Instruments Corporation and/or its affiliates, registered in the U.S. and other countries.