We're delighted to announce that FINAL FANTASY XIV Online will be returning to PAX AUS in Melbourne this year to reunite with all the Warriors of Darkness down under!

Experienced adventurers should get ready to battle against Eden's Gate: Resurrection in order to get your hands on an I BEAT T-Shirt, while newcomers can visit the Sprout Corner to explore Eorzea, try out Guildhests and get a copy of the Starter Edition for free!

A Fan Gathering will also be hosted in Melbourne on the evening of Thursday 10th October where both FFXIV veterans and new adventurers are welcome to join in!
PAX AUS 2019
Show Dates
Friday 11th October through Sunday 13th October
Location
Melbourne Convention Centre
1 Convention Centre PL, South Wharf 3006
Melbourne, Australia

Visit the PAX AUS 2019 website.
Battle Challenge
Warriors of Darkness, Eden Prime will challenge you at PAX AUS!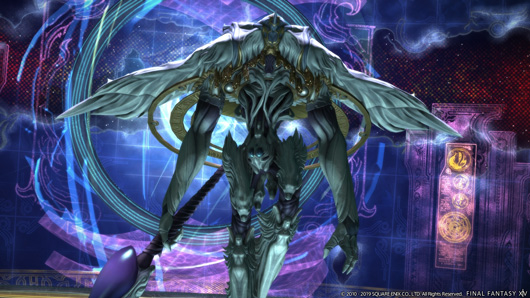 Sprout Corner
If you've got friends eager to enter the world of Hydaelyn for the first time, be sure to bring them along to the Sprout Corner! We'll introduce new adventurers to the realm of Eorzea, the job system and run them through some Guildhests to get started. As an added bonus, all new adventurers will walk away with a free copy of the Starter Edition, so make sure you don't miss out!
Fan Gathering
We're excited to announce that we'll be hosting a Fan Gathering in Melbourne this year, offering friends and fans the perfect opportunity to get together for a few drinks and talk about our favourite game! Places are limited, so be sure to reserve your seat now!
How do I reserve a place at the Fan Gathering?
We have 200 seats available for this Fan Gathering. To register for one, please send an email to:

SEW-FFXIV-CommunityEU@eu.square-enix.com
Your email needs to contain the following information:
Your full name
Your age
If you would like to bring an additional guest

The full name of your additional guest
The age of your additional guest
Please take the time to read our Privacy Notice.
Please also ensure that you have your guest's permission to share their name and age.

We will select the first 100 attendees on a first-come, first-served basis. The remaining 100 slots will be allocated randomly amongst those who sent an email to the address above to show their interest before 23rd September 23:59 AEST.

Successful applicants will be contacted via email to confirm their attendance.
We will announce on the @FF_XIV_EN Twitter account once all confirmation emails have been sent.

Please note that the event will only be open to attendees who are over 18 years of age on the day of the event. Attendees may be required to present a photographic ID to enter the venue.
When?
Thursday 10th October 2019 from 7pm AEST.

Venue and content of the Fan Gathering will be detailed on a later post.