Character
Character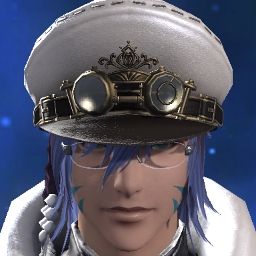 Shadowbringer
Elril Moonweaver
Phoenix [Light]
[SPOILER] I finally unlocked all the Nier Raids
Public
THE CONTEXT



A few weeks after finishing Shadowbringers 5.0, back in February this year, I picked up and started doing the Nier Alliance Raid questline.

The rub it is I have absolutely no background when it comes to Nier: Automata so I went in completely ignorant of the actual story of the game and where it's coming from. Due to this fact, I wasn't super interested have these Alliance Raids unlocked. Usually I go out of my way to unlock content if something about that content sparks my interest. For the longest time, the Nier Raids have not sparked my interest.

But that changed when my sister started forcing me to listen to the soundtrack of Nier: Automata last weekend and to my surprise, some of those songs are really, really good. So that made me want to continue the story.



-----------------

But first I needed to catch up on what happened in it. As such I spent around 2 hours reading what happened in the very very long questline that I had started 10 months ago. I remembered much of nothing of what happened if I am being honest, and even in my attempt to continue on with it back at the beginning of October, when I did Copied Factory, I merely wanted to get it out of the way. So yea... a LOT of reading to be had.

I'm glad I did all that reading, because if I had not I'd have been doubly confused - both by me not understanding what's going on and by me not having any background with Nier: Automata.
----------------

So what can I say about the story?

Apart from being only tangential to the the story of the Nier: Automata game, the story of the Nier Raids is FUCKING WEIRD. Plopping my guy in the middle of a super-futuristic alien/machine invasion plot felt odd. I have no idea how they intended to tie the Nier story with the story of the First and my Warrior of Light, but it ... was something.

What I think worked well however was the story revolving around Anogg and Konogg. The story of these two siblings felt indeed grounded and I could relate much more to Elril in his attempt to help them out, at first begrudgingly, then out of the kindness of his heart, standing up for them and attempting to make the other dwarves see that the destruction brought about by the machines, was indeed no one person's fault. The heart of the story were indeed Anogg and Konogg and no few times did I feel just... so sorry for what they had to go through.
--------------

There are many reasons why none of the Alliance Raid series I've unlocked until now has particularly stood out to me, and that is either due to a lack of an interesting soundtrack or uninteresting environments or raid mechanics that are just not creative enough (maybe all of these *coughcrystaltowercough*).

Being a writer and a self-taught artist, I often focus not only on the story of the content I am unlocking, but also on the soundtrack, the sound design, the visual appeal of the content, to a lesser degree the uniqueness of the boss fight mechanics and how all of these come together to create a truly memorable experience.

I think that from a musical, visual and mechanics point of view, the Nier Raids have become my favourite series of Alliance Raids with the Tower at Paradigm's Breach being my favourite Alliance Raid out of all the ones that I have unlocked so far. My best friend told me that she wanted to join me for it when I unlocked it, however she could not, but she did give me hints as to what a visual and musical spectacle it is and I also watched a stream of her helping one of our friends out when he unlocked it. So I knew how it looked like, but seeing the stream did not convince me, not a whole a lot.

That is until I actually stepped foot into it myself.




God, what a beautiful raid it is. It has an otherworldly beauty that is quite fitting for the First, where it's located. But apart from that, the entire feel of the raid sucks you in. This may not be true for everyone or for people who have a background with Nier: Automata, but for a person like me, whose favourite Alliance Raid, in terms of visual spectacle (and nothing else), used to be Aglaia, Tower at Paradigm's Breach is just on a different level, it does not even compare.
-------------

I personally would like to give other players a pleasant surprise in their Alliance Raid roulettes and purposefully queue up for it, so I can steal them into it.Too many times have I seen Crystal Tower Raids and getting Aglaia or any other of the Alliance Raids I enjoy, like Copied Factory are always a pleasant surprise. I'd also like to do this for myself too, treat myself to some great fights like I sometimes do with Shinryu, Dying Gasp or Seat of Sacrifice. And my best friend was right to sell to me how beautiful Tower at Paradigm's Breach is. I then attempted to sell it to another friend of ours and sure enough he really enjoyed it.

This entire blog reads like me gushing about my new favourite piece of content in this game.... and it is :D
But hey, I have not done so in a while so :P Now if you'll excuse me I'll go listen to Sound of the End and Possessed by Disease on repeat :>
------------

Oh and before I leave, I wanted to mention that the reason I have still not made a blog about the Sorrows of Werlyt (the Shadowbringers trial series) and I probably never will is because, unlike the Nier Raids, aside from the story, nothing else managed to actually suck me into it. Not the music, not the fights or the visual spectacle. There have been moments that made me both giddy and sad - this in particular - but the story of the Sorrows of Werlyt does not manage to offer the same memorable experience that the Nier Raid series have given me.

Ok, so that's what I wanted to say for now. I hope you all get to experience the beauty of these raids for yourselves.
Stay safe, my fellow Warriors of Light.

- Warrior of Light, Elril Moonweaver