Profile
Display Attributes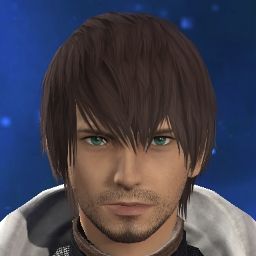 Race/Clan/Gender
Hyur
Midlander / ♂
Nameday
30th Sun of the 5th Astral Moon
Guardian
Azeyma, the Warden
Grand Company
Immortal Flames / Flame Captain
Attributes
| | |
| --- | --- |
| Strength | 5321 |
| Dexterity | 366 |
| Vitality | 5891 |
| Intelligence | 207 |
| Mind | 169 |
Offensive Properties
| | |
| --- | --- |
| Critical Hit Rate | 2896 |
| Determination | 2907 |
| Direct Hit Rate | 2187 |
Defensive Properties
| | |
| --- | --- |
| Defense | 4767 |
| Magic Defense | 4767 |
Physical Properties
| | |
| --- | --- |
| Attack Power | 5321 |
| Skill Speed | 1103 |
Mental Properties
| | |
| --- | --- |
| Attack Magic Potency | 207 |
| Healing Magic Potency | 169 |
| Spell Speed | 380 |
Role
LEVEL 80
Character Profile
"Mahdi Draaken"

Name translates to:
Born of Dragons, The one who shall lead us to paradise.

Born in the midlands to a poor Hyur farmer Father and Weaver mother. He also had an older brother.

At a young age he showed great knowledge and skill beyond his years in anything he did. Whether it was helping his Father in the fields, planting and tending the crops, or helping his Mother keep up with the large Clothing order's she'd receive on a monthly basis. He also helped his older brother with deliveries of their family's goods to near by villages and other town members.

In his free time he would play with his older brother. Swinging wooden swords pretending to fight monsters and other imaginary creatures.

At age 9 he single handedly protected the farm from a ravenous pack of wild Jackel's while his Father and brother were away on a delivery to a near by village again showing great skill with a weapon at a very early age.

He always dreamed of leaving his farm for a bigger city. But he knew he'd probably live out his days on the farm working the land and eventually taking over when the time was right. He was just 17 when the Calamity happened leaving most of his family's land and surrounding area destroyed by the raging fires of Bahamut. The next few Astral and Umbral moons were spent trying to undo the damage received from the Calamity.

Early into his 22nd year he started venturing farther away from his village offering his skills to near-by townsfolk. He would be gone for days at a time helping local townsfolk with whatever they needed.

It was during one of these outings that his whole family (father, Mother and older brother) were brutally murdered by a group of nomad thieves who raided his village and left almost the entire village in a pile of ashes and rubble.

When he returned to find his whole family and farm burnt to the ground he decided now was the time to leave with no ties left to his little village.


Hearing of a open call for adventures he hoped on a wagon and headed for Ul'Dah......