Profile
Display Attributes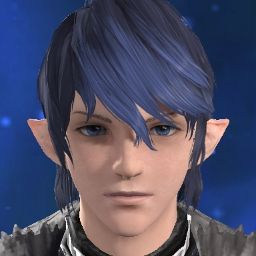 Race/Clan/Gender
Elezen
Duskwight / ♂
Nameday
20th Sun of the 6th Umbral Moon
Guardian
Llymlaen, the Navigator
Grand Company
Maelstrom / Storm Captain
Attributes
| | |
| --- | --- |
| Strength | 187 |
| Dexterity | 357 |
| Vitality | 4097 |
| Intelligence | 360 |
| Mind | 4325 |
Offensive Properties
| | |
| --- | --- |
| Critical Hit Rate | 1824 |
| Determination | 2485 |
| Direct Hit Rate | 380 |
Defensive Properties
| | |
| --- | --- |
| Defense | 3121 |
| Magic Defense | 5459 |
Physical Properties
| | |
| --- | --- |
| Attack Power | 187 |
| Skill Speed | 380 |
Mental Properties
| | |
| --- | --- |
| Attack Magic Potency | 4325 |
| Healing Magic Potency | 4325 |
| Spell Speed | 895 |
Role
LEVEL 80
Character Profile
I started this game about 2 months after the patch 3.0 release. This is my first MMORPG ever. I started in the Shiva server, then transferred to Cerberus after patch 3.2. The correct spelling of my name should be "Sigurd de Mizar", but it is not possible to have a space in the name.
Originally I started raiding because I want to be able to help my friends when they need a sub. It never really happens the way I had in mind. I started A1S as SCH, then cleared most of the Midas and Creator savage as SMN. Re-roll as PLD and cleared up to A11s. Then DRK for A12s. Reroll once again to BRD/MCH and then WAR per FC request. Basically, I play anything my teammates want, but I more or less suck at all jobs.
I have the most unbelievable adventure and I have been blogging them on close to weekly basis since I started the game.
I wrote a few long series from my adventure in the game. Starting with
The Diary of the Dead Lalafell Gardener
,
Stories From A12S Prog
,
Before The Storm
,
The Oathbreaker
, and
Devil May Care
.
The current on-going series is
Never Piano!
, for stories for the time when I unsub the game.