Join Us and Win Big at gamescom 2018!

The most exciting time of the year is back! Gamescom, the biggest gaming event in Europe, is back and we're thrilled to be part of it again! Join us for great challenges, fantastic stage shows and even better prizes! There'll also be a way to get a free copy of the FFXIV Starter Edition for your friends, so…
Gamescom
When?
August 21–25, 2018
(gamescom is open for trade visitors only on August 21)
Where?
Hall 9, Koelnmesse, Cologne, Germany
Get Your Friends into the Game – for Free!
You can find our brand new booth in Hall 9, where we've got plenty of fun activities planned for you! Will you be cruising gamescom with friends who have never joined you in Eorzea before? No problem – in our newbie-corner, they can sign up with you right on the show floor. If they sign up for a game account on our booth, we will add the FFXIV Starter Edition to their account COMPLETELY FREE, including the 30 days of free game time – right then and there!

Once that's done, let them spin our challenge roulette, to get a first glimpse into the game – it comes with a bit of a twist this year! Everyone's favourite Producer/Director, Naoki Yoshida and Sound Director/Composer Masayoshi Soken might even pop out every now and then. There is also the cosplay contest that you won't want to miss, so make sure to join us!
Spin the Wheel and Join the Battle!
You know we try to keep our challenges spicy, and this year we've added a delicious little twist to the roulette!

YOU can now decide whether you want to take on a normal challenge, which is ideal for beginners, or an extreme challenge, which should offer the right difficulty level for our veterans, with an extra prize on top. But be careful – you risk it all in the extreme challenge, and there are no consolation prizes for those who fail!

We have some great prizes for ALL participants in the regular roulette and the winners of the extreme roulette:
A giant tote bag that declares your allegiance loud and clear!

The winners of the extreme roulette also get a branded sweatband – you'll need it!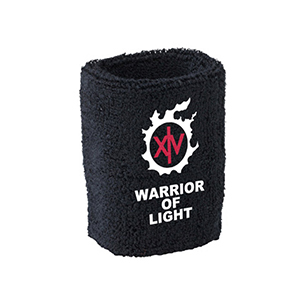 Join Us for the Stage Fights!
We've got tons of great stage activities planned for you, and a great selection of presenters for them. You might even recognise a few…
We'll also be streaming all of our stage activities LIVE on twitch.tv/finalfantasyxiv, including the shows with Yoshi-P and Soken and the cosplay contest (details below), so make sure to tune in if you can't make it to gamescom yourself!

Do you think you're good enough to show off your skills on stage? If you do, get in touch with our booth staff for the chance to face off against Byakko Extreme, Tsukuyomi Extreme AND the Extreme Roulette live on stage! The PvP enthusiasts among you, will also get the chance to show off your skills in Best of three battles! The daily event schedule will be posted on the booth, so to sign up, simply speak with the ambassadors at the info counter.

Of course, all this means that 2018's trophy shirts will be highly sought after, so don't waste time!
While these shirts are exclusive to the Tsukuyomi and Byakko fights, all winners will also get a FFXIV towel to commemorate their struggles on stage.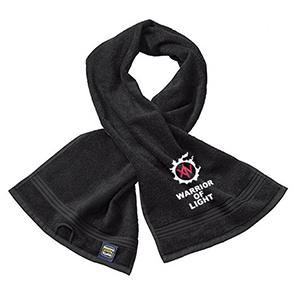 Say Hi to Yoshi-P and Soken!
Have you ever thought about sharing a battleground with Yoshida and Soken themselves? Well, you had better prepare yourself – on Wednesday and Thursday you can play with them live on stage!

Wednesday, August 22– On-stage roulette with Yoshi-P and Soken

Thursday, August 23 – Byakko & Tsukuyomi Extreme with Yoshi-P

Want to join in? Make your way to the info counter on the booth as fast as you can and sign up for the shows!
A Final Fantasy of Infinite Beauty: The Cosplay Contest!
After last year's amazing cosplay contest, it's back again this year in full force! So even if you don't know how to sew and cut your own Doman attire or raid gear, make sure to check out the cosplay contest live on stage on Saturday!

If you want to enter:
Contest Entry Period
Saturday, August 25, 2018 from 09:00 (CEST) to 12:00 (CEST)
Contest Parade on Stage
If you are selected as one of the twenty lucky finalists, you will be given the opportunity to show off your cosplay to both the audience and the judges.

The parade will take place on Saturday, August 25, from 14:00 (CEST)
Winners & Prizes
The jury will select three winners from the 20 finalists.
1st Place

One (1) PlayStation 4 PRO – Stormblood Edition
A custom-made trophy
A FINAL FANTASY XIV Backpack
A FINAL FANTASY XIV Carbuncle Calendar
A FINAL FANTASY XIV Khloe Figure with Baby Chocobo

2nd Place

A custom-made trophy
A FINAL FANTASY XIV Backpack
A FINAL FANTASY XIV Carbuncle Calendar
A FINAL FANTASY XIV Khloe Figure with Baby Chocobo

3rd Place

A custom-made trophy
A FINAL FANTASY XIV Carbuncle Calendar
A FINAL FANTASY XIV Khloe Figure with Baby Chocobo
Guidelines for Entry
Entrants must be 12 years of age or older. Entrants under the age of 18 must be accompanied by a parent or legal guardian.
Entrants must attend gamescom 2018 in Cologne, Germany on Saturday, August 25 to participate in the contest.
Costumes worn must not be dangerous to either the wearer(s) or to others. The following items/elements, and any additional ones as defined by the gamescom organisers, are not permitted:

Sharpened, pointed or dangerous metal objects (at the discretion of SE Staff)
Large heavy blunt objects
Any objects containing liquids, corrosive or hazardous materials
Loud objects such as emergency horns or alarms

Contestants must be able to move in their costumes without assistance.
Costumes requiring the participation of two (2) or more contestants must be worn by all participants.
Only FINAL FANTASY XIV-related costumes are allowed to enter.

Non FFXIV costumes are okay to wear, but cannot be entered in the contest.

Only one entry per person.
Your costume must follow the gamescom regulations. Please read these regulations carefully.
All entries will be considered, but finalists will be chosen by Square Enix and must showcase on stage to be eligible to receive prizes.
Full terms and conditions can be found here. They will also be available at the event on August 25, 2018.
Make sure to join us for all the action we can possibly squeeze into one week of gamescom. We're looking forward to seeing you there!