Profile
Display Attributes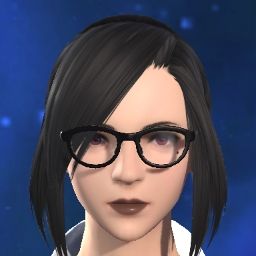 Race/Clan/Gender
Hyur
Midlander / ♀
Nameday
9th Sun of the 2nd Umbral Moon
Guardian
Halone, the Fury
Grand Company
Immortal Flames / Flame Captain
Attributes
| | |
| --- | --- |
| Strength | 4873 |
| Dexterity | 322 |
| Vitality | 5479 |
| Intelligence | 139 |
| Mind | 186 |
Offensive Properties
| | |
| --- | --- |
| Critical Hit Rate | 2730 |
| Determination | 2590 |
| Direct Hit Rate | 380 |
Defensive Properties
| | |
| --- | --- |
| Defense | 8094 |
| Magic Defense | 8094 |
Physical Properties
| | |
| --- | --- |
| Attack Power | 4873 |
| Skill Speed | 1624 |
Mental Properties
| | |
| --- | --- |
| Attack Magic Potency | 139 |
| Healing Magic Potency | 186 |
| Spell Speed | 380 |
Role
LEVEL 80
Character Profile
初見です。よろしくお願いします!
[エレ] - [グングニル] - [若葉]
[ナ] [戦] [白] [モ] [占] [暗] [赤]
LF [ 固定PT ] ~ [ 静的 ] ~ [ 零式 ] ~ [ 極 ]
australian player playing on JP server until oceanic migration.
i'm a 30 something, trans and ex-wow refugee (armory
here
, many realm firsts) looking for friends to play with/form a static to clear synced content with chill and like minded folks.
i'm currently working on finishing heavensward and would love to clear some savages/extremes in ARR/HW. i have a ton of raid experience so feel free to reach out or add me to friends!
take care!
おやすみ ~!