Profile
Display Attributes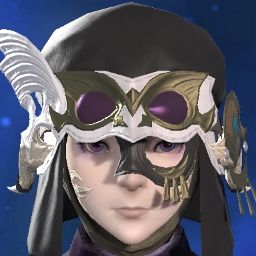 Race/Clan/Gender
Roegadyn
Sea Wolf / ♀
Nameday
1st Sun of the 2nd Umbral Moon
Guardian
Nymeia, the Spinner
Grand Company
Order of the Twin Adder / Serpent Sergeant Second Class
Attributes
| | |
| --- | --- |
| Strength | 105 |
| Dexterity | 194 |
| Vitality | 253 |
| Intelligence | 212 |
| Mind | 306 |
Offensive Properties
| | |
| --- | --- |
| Critical Hit Rate | 339 |
| Determination | 207 |
| Direct Hit Rate | 318 |
Defensive Properties
| | |
| --- | --- |
| Defense | 208 |
| Magic Defense | 408 |
Physical Properties
| | |
| --- | --- |
| Attack Power | 105 |
| Skill Speed | 311 |
Mental Properties
| | |
| --- | --- |
| Attack Magic Potency | 306 |
| Healing Magic Potency | 306 |
| Spell Speed | 336 |
Role
LEVEL 47
Character Profile
Newbie sprout, stopped playing WOW to play Valheim.
Found I had no motivation or interest in returning to WOW.

No role playing info for this char.
Other then the fact that I love putting her in night clothes, and tucking her in to bed at the Inn.
I just love that little detail.