Profile
Display Attributes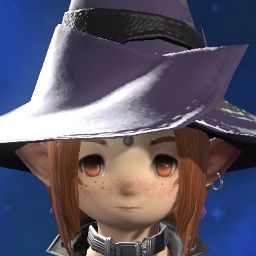 Race/Clan/Gender
Lalafell
Dunesfolk / ♂
Nameday
4th Sun of the 3rd Astral Moon
Guardian
Nophica, the Matron
Grand Company
Order of the Twin Adder / First Serpent Lieutenant
Attributes
| | |
| --- | --- |
| Strength | 183 |
| Dexterity | 352 |
| Vitality | 2199 |
| Intelligence | 353 |
| Mind | 2338 |
Offensive Properties
| | |
| --- | --- |
| Critical Hit Rate | 1182 |
| Determination | 1115 |
| Direct Hit Rate | 378 |
Defensive Properties
| | |
| --- | --- |
| Defense | 1465 |
| Magic Defense | 2574 |
Physical Properties
| | |
| --- | --- |
| Attack Power | 183 |
| Skill Speed | 378 |
Mental Properties
| | |
| --- | --- |
| Attack Magic Potency | 2338 |
| Healing Magic Potency | 2338 |
| Spell Speed | 1079 |
Role
LEVEL 79
Character Profile
Created:
Sargatanas 03/09/2019 (Status: Still stuck in the pre-HW quest grind ;_;)
White mage:
03/28/2019
Paladin
: 05/09/2019
Ninja
: 12/16/2019
If we're in a party together, don't be afraid to talk to me! I'm friendly, nerdy, and full of Vitamin C.
Je parle français aussi, jasez-moi dans la langue de Molière si ça vous tente!
(ノ◕ヮ◕)ノ*:・゚✧
Also if you're RP trash like me you might enjoy my
blog
.